It's been a very busy but very successful day of buying at London Bridal Week. We had one goal which was to get some really beautiful and different pieces from both our House of Mooshki and Fox Bridal collections and I'm pretty sure we have succeeded. The collections on show have been really strong and made the decision of what to buy very difficult; we genuinely can't wait for all of these pieces to arrive in store and to see what you all think of them.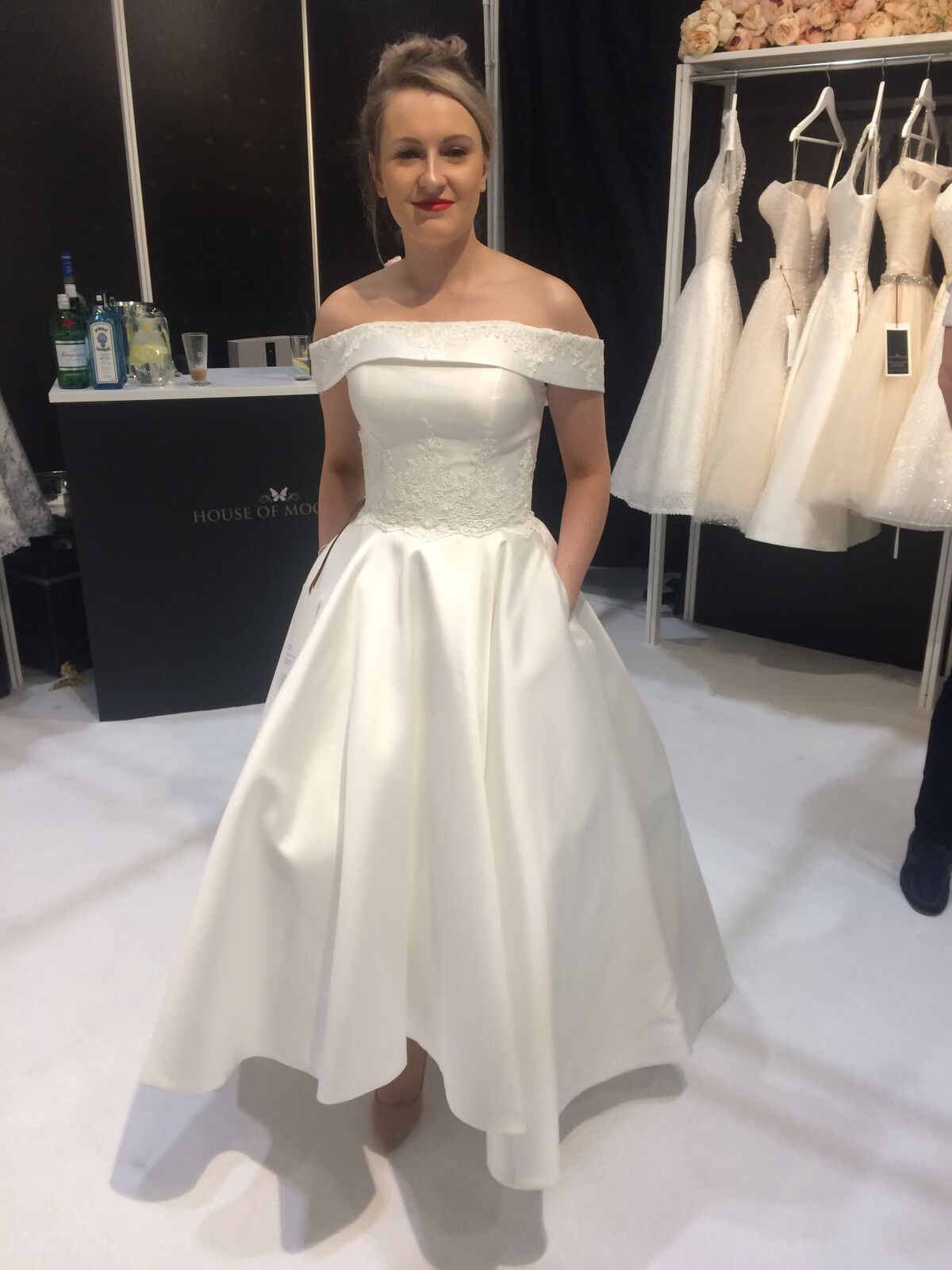 First stop of the day was to visit everyone at House of Mooshki; after a bit of a catch up and maybe a small gin and tonic (it had to be done) it was time to go through all of the dresses and pick the new pieces for the 2018 collection. This has been a personal highlight for me this year. I always love a 1950's inspired tea gown but we have also picked up some full length gowns; as well as this beautiful bardot neckline dress with a high low hem. Very unusual but equally classic and timeless. I can see this being a favourite of our CB Brides.
It was then off to see Paul Fox and the girls at the Fox Bridal stand. This was actually much easier than normal as we had already had the benefit of seeing all of the gowns at our designer weekend. We had already had feedback from our brides as to what they were liking and had made some decisions in our head as to what we were going to get. The most exciting part of this for me was that we have invested in a few more of the key pieces from the Jean Fox collection. This was the first collection that Clifford Burr stocked back in 2006 so I love the fact that they are back in store for this new chapter in Clifford Burr Bridal's story.